Why Choose Us?
★ Fast& Professional Reply.
★ Great Quality!! Quick Delivery Time!! Amazing After-sales Service!!
★ Two Factories; Occupying Area 20000 Sq.m.; Technicist beyond 80.
★ Welcome OEM& ODM.
★ Export more than 60 countries, widely used in power stations, thermal power station, water works, water works, sewage disposal plants, iron and steel companies and other industries.
Application:
This series of butterfly valves are suitable to be used for industrial pipeline as opening-closing and regulating devices. The regulating scope is from 40 °to 90°.
Features:
This valve adopts double eccentric construction. It has reliable sealing function, small friction of seat and torque during opening or closing and so the abrasion wear is reduced and the service life is long.
The disk of the valve adopts double - plate truss construction. Flow area is big and flow resistance is low.
Schematic diagram: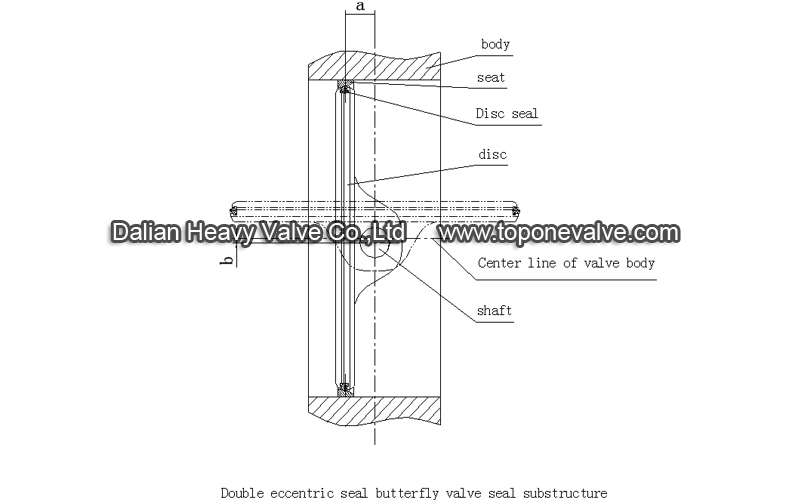 Nominal diameter(mm):DN200~DN5000
Nominal pressure(Mpa):0.1~4.0MPA
Suitable temperature:≤150℃
Suitable medium: Water,sea water, sewage, etc.
Type of sealing : soft sealing, hard sealing.
Type of control : manual, electric, pneumatic, hydraulic, etc.
Material:grey cast iron, ductile cast iron, alloy cast iron, carbon steel, stainless steel, alloy steel.
Standard: GB, BS, ASME, JIS, DIN, EN, ISO and other country, also can be produced according to user's requirements.